[The Guardian] Price comparison study finds the likes of Ryanair and easyJet charging more than triple the supermarket price for popular food and drink brands.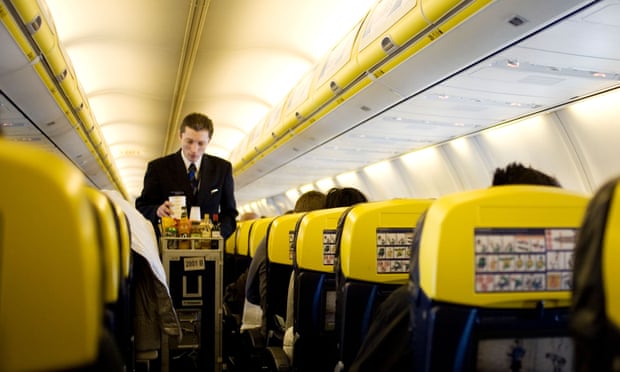 Ryanair was found to have the most expensive in-flight refreshments. Photograph: Alamy
Low cost airlines are hiking up the price of snacks and drinks by more than 1,000% compared with everyday prices, according to research that shows that a 12p cup-a-soup sachet can cost passengers as much as £2.50.
A comparison of six major budget airlines serving the UK market found huge price increases on basic refreshments, with most carriers charging £2.60 for a tea and £1.80 for a 500ml bottle of water.
Ryanair, perceived by most as the airline offering the lowest seat prices, was found to be the most expensive when it came to on-board snacks, charging £2.34 for a bottle of water and £1.56 for a chocolate bar.
Passengers on a Ryanair flight could find themselves paying £1.96 for a 200ml can of cola, and £2.34 for a 160g bag of gummy sweets.
However, Ryanair is by no means alone in……
Read more at the The Guardian……….
---
The Guardian
Friday 126th February, 2016
---